Manitou

OF COURSE, WE STARTED IN A GARAGE
In 1986, Manitou began in Manitou, Colo., in the place where most bike-tinkering happens: a garage. The goal was to produce the most technologically advanced products imaginable. Our founder Doug Bradbury was an icon in mountain biking and a Mountain Bike Hall of Famer. He had a maverick spirit and was a bit of a mad scientist who saw the need for suspension in the "new" sport of mountain biking. He was the driving force behind the first-ever suspension fork introduced in 1989.

A SHOCKING REVELATION
Since the start, we've been on the hunt for the perfect balance of weight, durability and performance. We know the eyes of mountain bike riders are constantly searching for the next obstacle to clear. So is Manitou. Our suspension is a tribute to the searchers, racers, diggers, oil sniffers and weight weenies – who all have their own definition of smooth.

THE SCIENCE OF SMOOTH
Yeah, Manitou pioneered mountain bike suspension and became the first brand of its kind, but we didn't stop there. We've continued to pursue the "science of smooth" with decades of extensive R&D. Testing at national and global levels has resulted in Manitou earning a reputation for having some of the most reliable suspension products on the market.

REAL RECOGNIZES REAL
In 2006, Hayes Performance Systems acquired Manitou. It made perfect sense that a pioneering brake company, passionate about riding and innovation, would want to expand its offerings by joining forces with a pioneering mountain bike suspension company. It was, and is, a win-win situation.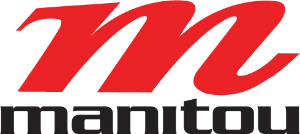 ---