Cane Creek
Define your great!

In 1974, international bicycle components manufacturer Dia-Compe Japan established its U.S. headquarters in the Cane Creek Valley, just outside of Asheville, North Carolina. The official reason for the location was to take advantage of a skilled local manufacturing workforce, but rumor has it that company executives were equally fond of Western North Carolina's beautiful mountains and golf courses.

Cane Creek Cycling Components

Despite primary expertise in brakes, the company began to expand its product line in the late 1980s, taking on manufacturing, distribution, and sales of the RockShox® RS1 suspension fork in 1989 – the first widely available suspension fork in the world.

The following year, after a chance encounter with inventor John Rader at the World Championships in Durango, Dia-Compe acquired the patent to a groundbreaking method for creating headsets with no need for complicated threads. Engineers inside the company began to work with Rader to perfect this new "threadless headset".

In 1992, employees of Dia-Compe USA purchased the company and Western North Carolina facility from the parent company in Japan. Dia-Compe USA was reborn as Cane Creek Cycling Components – an employee-owned company dedicated to the idea that the best way to predict the next trend in cycling is to create it. Shortly after that, Cane Creek introduced the AheadSet® – the original threadless headset based on John Rader's design – paving the way for a revolution in frame and fork design.

Over the years this enthusiasm for great cycling products has manifested itself in a variety of groundbreaking products – from the development of the Speed Check disc brake system; to the original Thudbuster suspension seatpost; to the best-in-class 110 headset; to the game-changing rear suspension technology of the Double Barrel; and on to the hard-charging HELM Suspension fork – we continue to develop premium components for many types of bikes and many types of riders

In 2016 Cane Creek drew upon our roots as a brake manufacturer and entered into a partnership with industry-renowned inventor and product designer Craig Edwards to manufacture and distribute his ultra light eeBrake system. Craig remains an active part of new product development at Cane Creek as a special product engineer helping to develop and design the game-changing products of tomorrow.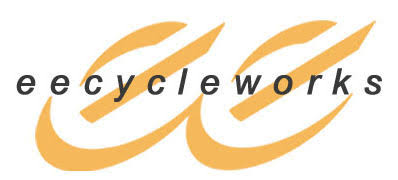 And so, for nearly forty-four years, we've designed, tested and hand-assembled premium bike components right here in Western North Carolina. For us, attention to detail and pride in our work is personal.
At Cane Creek, we make products we believe in – products that we want to ride and are proud to claim as our own.
---