Hayes

BRINGING EXTENSIVE BRAKE KNOWLEDGE TO THE CYCLING WORLD
In 1996, Hayes introduced the first hydraulic disc brake and revolutionized the mountain bike industry. The next year, Hayes sold 12,000 brake systems to Trek Bicycles. Then in 1997, the company formed Hayes Disc Brake to expand its foothold in the mountain bike industry. Innovations continued in other markets, too, with a heavy-duty mechanical brake and a patented SAHR developed for Caterpillar. Other big news: Hayes received ISO 9001 certification in 1999.

ROLLING OUT A COMPREHENSIVE BIKE PORTFOLIO
In 2005, Hayes made strategic acquisitions to offer a full portfolio of bicycle products and systems to service the needs of more than 250 original equipment bicycle manufacturers and enthusiasts worldwide. By 2006, Hayes owned SUNRinglé, Manitou, Wheelsmith, and ProTaper/Answer.

OUR MEASUREMENT OF SUCCESS
Built into each Hayes disc brake is the power, feel and dependability you need to get the most out of every ride. Today, confidence is the benchmark for everything we develop and produce. We now serve customers in more than 50 countries with warehouses in the U.S., Europe and Asia. With more than six decades of brake experience, we've earned the trust and respect of elite riders worldwide.

Why Hayes Disc Brakes? Because brakes are the lifeblood of our business. Our sole focus is to develop products that outperform in your application and outdo your expectations. Hayes has been surpassing industry standards and setting the curve in performance for decades. The people who design our brakes are the same people who listen to other riders and ride themselves. We continually enhance, redesign or introduce products with stopping power and safety features that you won't find in other brake systems.
Hayes Dominion T2 Wins Design & Innovation Award by ENDURO Mountainbike Magazine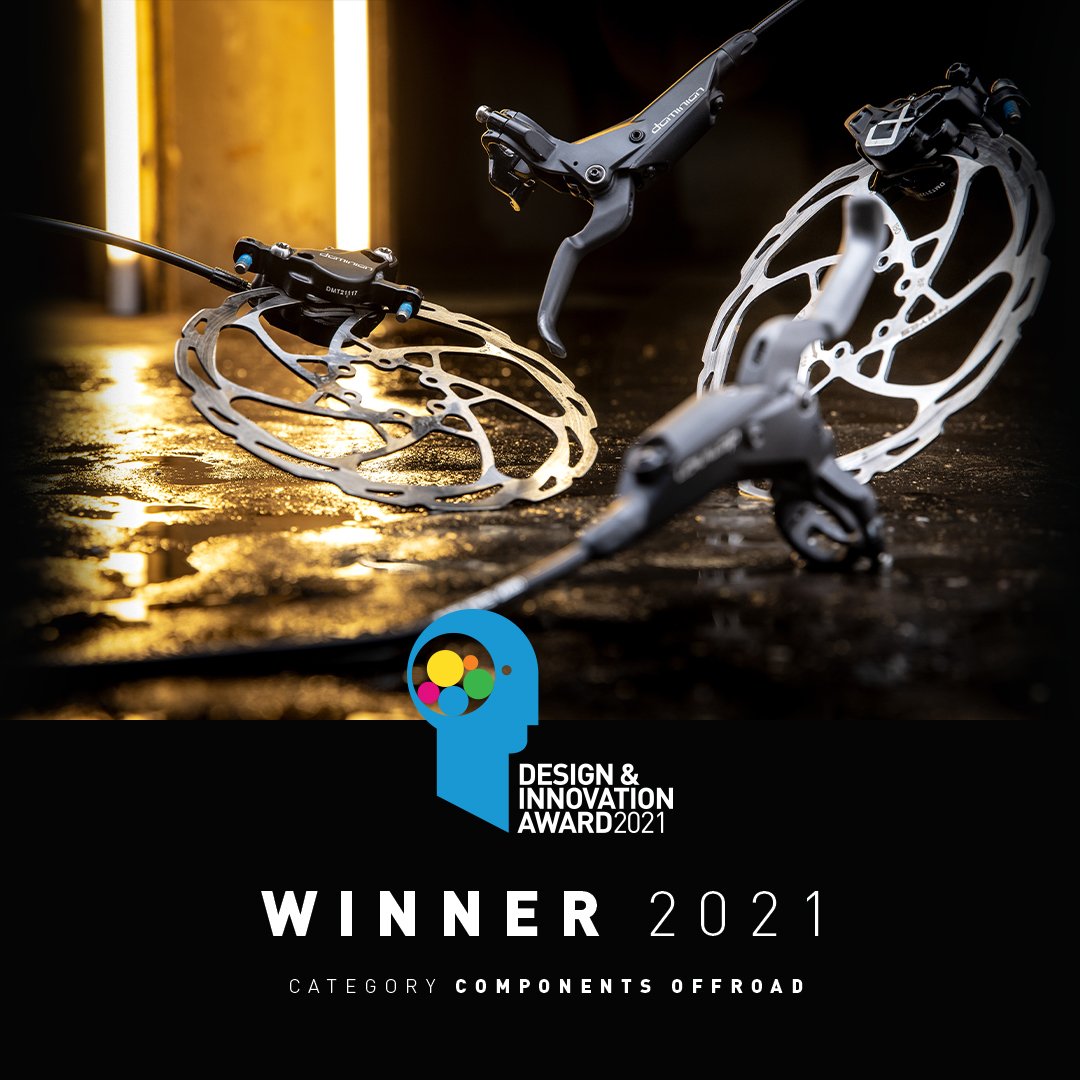 new product arriving mid September 2021
---